Star Citizen Alpha 2.4 Available! - June 12, 2016, 8:33 p.m.
---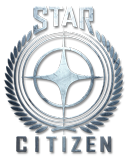 Greetings Citizens,
Star Citizen Alpha 2.4 is now live! This major update to Star Citizen's persistent universe is now available in your launcher. Alpha 2.4 introduces the first iteration of in-game persistence and shopping, as well as major changes to the controls, updates to the ship roster (including making the massive Starfarer flyable in-game), bug fixes, balance updates and more! In short, this is our biggest and most important update since Star Citizen Alpha 2.0.
You can read all about the new systems below, and find a complete list of changes in the 2.4 Patch Notes here.