Star Citizen Alpha 2.3 Available! - March 27, 2016, 6:25 a.m.
---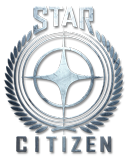 Greetings Citizens,

Star Citizen Alpha 2.3 is now available! Pilots can access the latest patch on the Live server using the Star Citizen launcher. Alpha 2.3 adds the usual assortment of bug fixes and balance updates, as well as making our first capital-sized ship hangar-ready! The MISC Starfarer is now ready for boarding, and by a large margin it's the biggest ship we've released so far. This patch also makes the Xi'An Khartu-al scout ship flight ready, with plenty of last minute balance provided by our intrepid PTU testers. The component conversion also continues with power plants moving into the new system. You can find a full list of changes and additions in the patch notes, and more information on the Starfarer in this special post.

And of course, you can find your 2.3 Patch Notes here.