Roundup: Free Fly, 2.1.2 Patch and Other Updates! - Jan. 31, 2016, 7:55 a.m.
---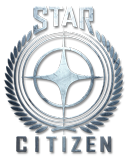 Greetings Citizens,
On the fence about Star Citizen? Why not give it a try and see what we're building! For the next week, we're enable Free Fly access to all accounts… which means that anyone can jump in to Star Citizen Alpha 2.1.2 today! The Free Fly event gives everyone access to three unique parts of the Star Citizen experience:
Star Citizen Alpha 2.1.2
– Also known as Crusader or the "mini-PU," this is the nucleus of the world we're building! Featuring multiple space stations and environments, scripted missions, places to explore and more, Alpha 2.1.2 is your first look at a much larger universe!
Arena Commander
– Arena Commander is a 'game within a game' that we've used to develop our flight mechanics and ship combat balance. Take on human opponents or an AI swarm in single seat fighter.
    Social Module – Interact with other players while you explore our first landing zone, ArcCorp! The Social Module is intended as a starting point for our world building,
You can register for an account here to get started. If you already have an account from a previous Free Fly, you're all set! Just log in via the Star Citizen launcher. This is the first Free Fly that includes Crusader, so there's more to explore than ever before. Free Fly accounts will have access to the Hornet F7C military fighter, the Aurora LN starter and the Mustang Delta interceptor.
Star Citizen Alpha 2.1.2 Patch Released
W
e've issued a minor patch for Star Citizen Alpha 2.1 today, focusing on a set of specific bug fixes identified during testing. Thank you as always to our talented backers who have helped us drill down on and now eliminate these bugs! You can find a complete
list of changes here
.